Supercharge Your Virtual Speaking, book
Paul Cook is a experienced virtual events specialist and public speaker. He wanted us to design his latest book "Supercharge Your Virtual Speaking" and make it available via Amazon.
The Brief
Paul needed us to take the manuscript of his latest book and create something that would be easy to read and be useful for any level of public speaker who had been asked to present online.
The Story
After our intial conversations, we quickly developed a clear sense of the book's objectives as well as our client's requirements. It was important that this book, though packed with information and advice, must also be easy to read and simple for readers to return to.
We developed a bright design with plenty of white space, to make it feel accessible to the reader. Specific typefaces were chosen to enhance flow through the book. We created sections with title pages and motifs that make it easy to refer back to later on. The result is that, whilst it is full of useful information for professionals to use, it feels light and avoids the trap that business books often fall into: they can feel too "worthy" and hard to plough through.
Our client was pleased by the results and our collaborative approach.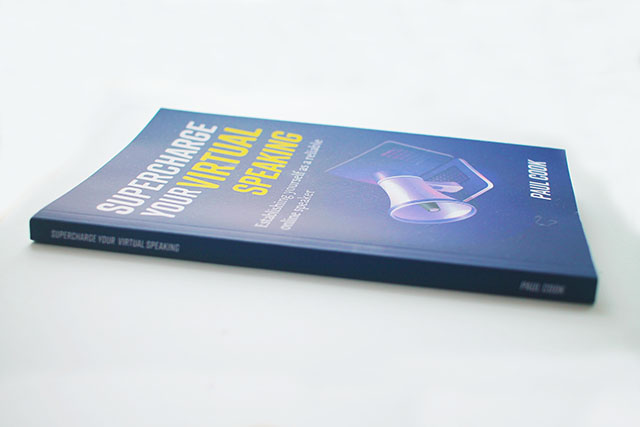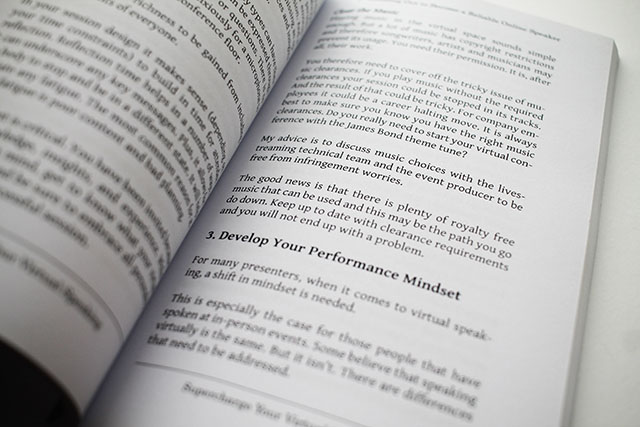 A big heartfelt "thank you" to Ash Mashhadi at Design Inspiration, for his work on making my book a reality.
I love writing and sharing my knowledge, and I wanted to put everything in a book, but how to make this happen was beyond me. Ash made everything super simple. All I needed to do was supply the words. The rest: creating page layouts, cover designs, getting ISBN numbers and uploading on to Amazon, were down to him. His design work is superb and hits the nail on the head. 
If you have the words but need the rest done for your book, then Ash is the person to call.