Design Inspiration
Your business is precious to you. Choosing a company to design your branding, website and online marketing is a big decision. You have to choose people that care about your business as much as you do.
YOU ARE MEANT TO BE NOTICED
Our core belief is that your business deserves to stand out online. We use all of our experience and expertise to make that happen. Design Inspiration is dedicated to helping our clients succeed, because we know that our success depends on your success. Word of mouth recommendations are the source of 90% of our new business.
WE SHARE YOUR BRAND STORY
As a small business ourselves, we know the issues that beset small and medium sized businesses. Our creative solutions are designed to create a massive impact for small budgets. We can move fast and flexibly because we have zero red tape.
We are a small company but we see that as your advantage. We are small enough to care about your success. Small, but big enough to be proactive when it comes to your design. Big enough to make sure your website is professional, your social media is active, and your online marketing is proactive.
OUR STORY
DESIGN EXPERTS
When we started Design Inspiration in 1993, we were one of the first website design businesses in the South West of England. We quickly developed a reputation for business-focused design that doesn't compromise on quality. Over the two and a half decades since then, we have concentrated on getting even better each year.
SOCIAL MEDIA EXPERTS
Ten years ago, we started working with social media and very quickly developed into one of the best-known social media brands in Plymouth. As leaders in the field we are known for introducing social media to local businesses. We are the "go to" experts in social media training, strategy development, and social media marketing.
OUR MISSION
We only have one mission: to help as many businesses to succeed online as possible. If you want to know how we can help yours, get in touch.
Contact Details
01752 784197
design@inspiration.co.uk
39 Wembury Park Road, Peverell, Plymouth, PL3 4NG
VAT Reg: 754847491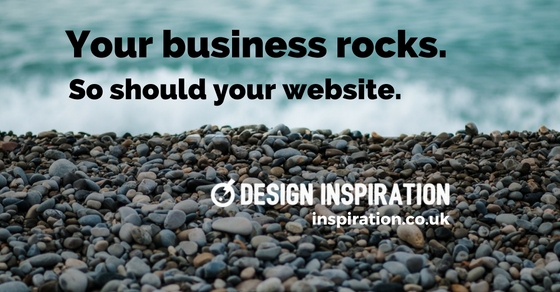 "I am delighted with the look and feel of the site, and I feel absolutely certain that will make it a pleasurable and easy experience for our customers."
Robert Muddeman